Quorn House, 1886
Quorn House on Meeting Street was originally known as the Over Hall and was the seat of the Farnham family. The original house was built in about 1350 and this version of Quorn House was built in 1820 by Edward Farnham (1753 to 1835). Edwardís grandson William Edward John Basil Farnham extended the house (the left wing in the picture).

Sadly William went bankrupt in 1893 and the house, after initially being sold to Mountsorrel Granite Company, was bought by Williamís younger brother George Francis Farnham. He pulled down Williamís extension! When George Francis Farnham died in 1933 he left Quorn House to Williamís grandson, Edward George Adrian Farnham (known as George), who at that time was aged only six.

George married in 1948 and he and his wife Barbara brought their family up at Quorn House, but without rents from a large estate the situation was never going to be financially viable. In 1993 George and Barbara moved to Scotland. They were the last Farnhams to live in Quorn. George died in 2015.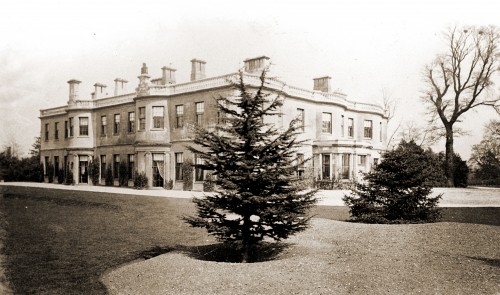 | | | |
| --- | --- | --- |
| | | |
| | Submitted on: | 2020-08-04 |
| | Submitted by: | Sue Templeman |
| | Artefact ID: | 2403 |