Quorn Rawlins – boys doing 'drill'
This photograph was taken around 1910 and written on it is 'Drill Rawlins School Quorn'.

Drill was the Victorian/Edwardian term for PE (physical exercise). It involved a series of formal exercises such as marching on the spot, arm swinging, trunk bending, skipping, etc. It was thought to help children follow instructions, improve coordination and health, and prepare them for work and possible military service.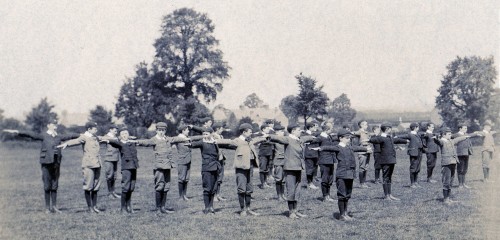 | | | |
| --- | --- | --- |
| | | |
| | Submitted on: | 2013-06-12 |
| | Submitted by: | Marion Vincent |
| | Artefact ID: | 1785 |