Bombardier George Whitehouse - 1942
Loughborough Echo - 2nd October 1942

The above picture of Bdr. George Whitehouse has been received by his wife, Mrs G Whitehouse, 8 Soar Road, Quorn. Bdr. Whitehouse is serving in the Middle East and has also seen service in India. Before joining the Forces he was a well-known local sportsman.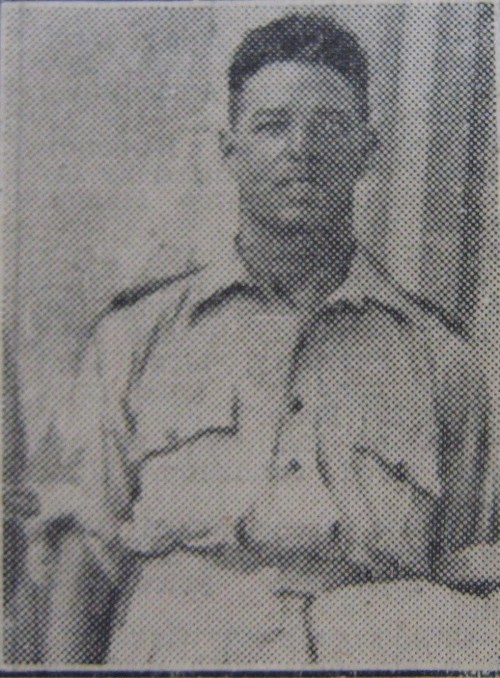 | | | |
| --- | --- | --- |
| | | |
| | Submitted on: | 2012-07-03 |
| | Submitted by: | Kathryn Paterson |
| | Artefact ID: | 1629 |