St Bartholomew's Church, interior view prior to 1913
This postcard shows a very unusual view of the interior of the Church. The photograph has obviously been taken prior to 1913 as the permanent wooden rood screen isnít there, however there seems to be some sort of temporary rood screen or structure.

Perhaps this was constructed for Christmas or another celebration? Perhaps this gave people the idea for the permanent rood screen? We will probably never know.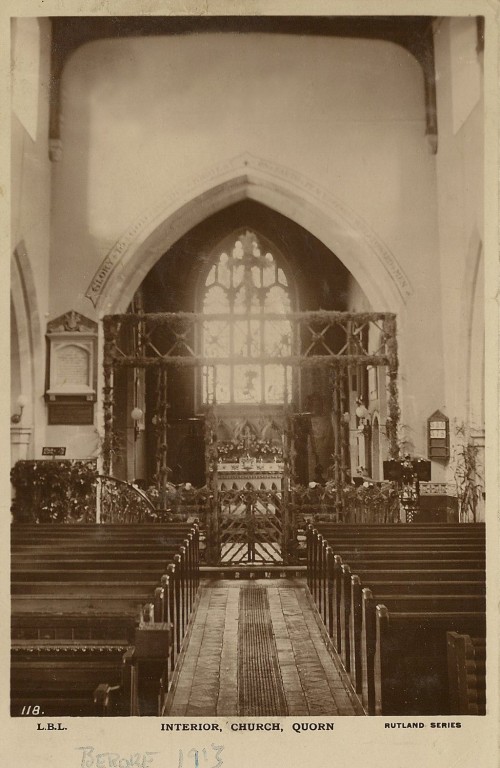 | | | |
| --- | --- | --- |
| | | |
| | Submitted on: | 2011-11-23 |
| | Submitted by: | Richard Thompson |
| | Artefact ID: | 1432 |